Our Team Would Love to Meet You
You're on a job hunt and you may have just found your golden ticket.
The Gentleman's Salon is made up of modern hairstylists who focus on keeping up with the latest trends and supporting every client to reach their perfect style.
A Team You Can GROW With
The world of male hair care can be both challenging and rewarding. Our team is looking for stylists that have experience cutting short and long hair as well as someone who is up to date with styling trends.
We always focus on providing a 5-star service to each and every client, so make sure you are ready to perform your best—we would love to see it. Use your role at TGS to develop and grow your skills and your career, that's one thing we would never trim!

Cutting Edge Skills
We recognize your talent—you can put it to great use with our crew. Take on responsibilities like connecting with customers to identify their preferences to showing off your clipper knowledge. Journey through and become an expert on all of our salon services and learn more about new services that our unique salon offers. THIS is the place to feel like your own boss as you will manage appointments and set your own path to success.
There's Always MORE!
Aside from our modern approach, our work environment has SO much more to offer to employees.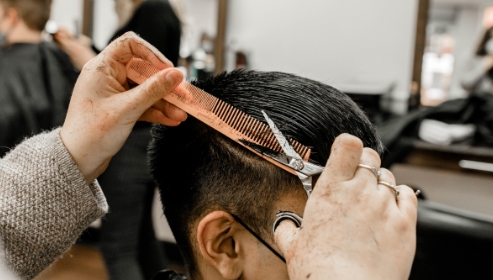 Enjoy weekends off, paid time off, paid lunch breaks, and free parking—all paired with an amazing company culture.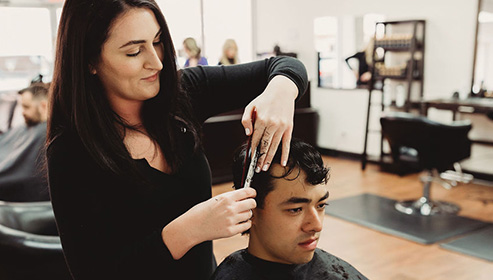 All of our team members also benefit from tips, commission, and raises based on performance, customer satisfaction, and expertise in the field.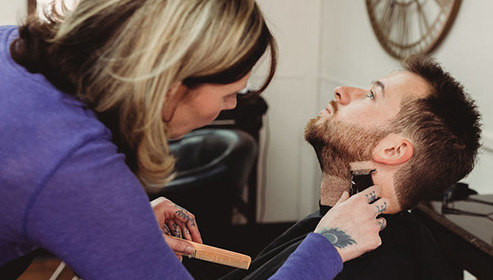 If that's not enough, ALL new employees are eligible for our sign-in bonus. CHA-CHING, if we do say so ourselves.
Before You Click
We know your all geared up and ready to start your new journey, but before you jump in—make sure you are set with the below requirements:
Hair Styling Experience: 1 Year (Required)
Barbering License (Preferred)
Cosmetology License (Preferred)
Ready, Set, Apply
You're ready. We're ready. Fill out the form below and take the first step towards the best career you have ever had!